Mentor + LifeEnhancer

Creative Person

Lecturer + Speaker




Podcaster + Author
LET'S CREATE SOMETHING NEW AND AWESOME TOGETHER. I can help you create positive and permanent changes in your life. Discover my projects as a mentor, life enhancer, life coach, author, podcaster, lecturer, creative and more...
Thank You for Reading
There are only two ways to live your life. One is as though nothing is a miracle. The other is as though everything is a miracle.
EXPERT-HUNTER | EXPATRIATES COACH | CAREER MENTOR | BESTSELLER AUTHOR | JOB MOTIVATOR | PERSONNEL CONSULTANT | LOVE LANGUAGE LINGUIST | DEVELOPMENT COMPANION | PLACEMENTS CONNECTOR | TALENTENTWICKLER | LIFE ENHANCER | BESTHUSBAND | LESEBOTSCHAFTER | PERSONALVERMITTLER | SPEAKER + VORTRAGSREDNER | VOICE ARTIST | PODCASTER | FACHKRÄFTE AKQUISE EXPERTE | SKILL PROMOTER | HUMANIST CRITIC OF SYSTEMS | ENTWICKLUNGSBEGLEITER | PHILANTHROPIST | ALCHEMIST | NFT BACKER| PHOTOGRAPHER | MAVERICK | ART LOVER + MORE
Services
Bernd's Projects
We live in a turbulent time of permanent, rapid changes. Now is the time for us to empower ourselves with vital skills. I aim to do good for the community and to do good. Here are some of my projects:
Books
A book is like a never-ending box of chocolates, you never know what you're going to get, but you know it's going to be a page-turner.
have a look inside
Podcasts
A podcast is like a personal tutor on demand, providing valuable information and knowledge in the convenience of your own ears.
have a look inside
schau mal rein
Philanthropy
Philanthropy is making the world a better place, using your wealth, time and resources to fight against social issues and improve the lives of others.
have a look inside
Mentoring & Coaching
Mentoring and coaching are like having a personal trainer for your brain, helping you to stretch your mental muscles, reach your full potential and achieve your goals.
have a look inside
Speaking & Lecturing
Speaking and lecturing is like being a stand-up comedian with a microphone, but instead of making people laugh, you make them think, and you get to share your expertise and ideas.
have a look inside
Travel
Travelling is like a personal growth vacation and it's the ultimate way to break out of your comfort zone and expand your mind.
have a look inside
Media Production
The process of media production, with its various forms of printed matter and the ever-evolving world of web services, it can be a challenging task.
have a look inside
About Bernd
Bernd Wenske is a seasoned individual with a wealth of experience and knowledge. He is actively engaged in supporting people to enhance their lives and businesses. He is a mentor and advisor, known for his ability to provide valuable guidance and insights.
have a look inside
Pictures & Photos
Pictures and photos are like a visual diary that captures your memories, stories and tells the tale of different cultures and people.
have a look inside
What customers say about me
These are just some reviews and testimonials written by customers: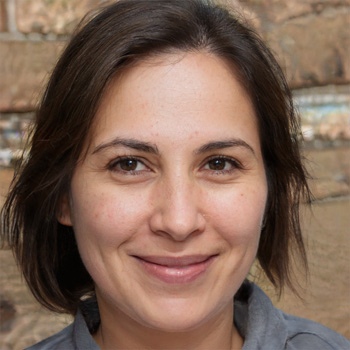 "Mr. Wenske is a true expert in his field. He prepared me for the interview, covered all aspects including a very crucial topic: norms of behaviour before during and after the interview. Moreover, he knows the process of applying as an immigrant and getting a work visa. As a qualified specialist, I think about my migration to Germany. Mr Wenske gives me courage through his expertise in this field."
"Mr Wenske is an authentic and enthusiastic speaker who uses his life experience and enthusiasm for better communication between international people. Great. On addition to everything what I've already said, he is a good psychologist and will support and motivate you, so that you start believing in your powers even more."
"Bernd Wenske brings an incredibly positive energy into a room he enters. With the help of this energy, I was able to leave my own comfort zone and jump over my own shadow. Thanks!"
Contact
I convinced you to discover yourself?
Any questions? I am are here to answer your question.